WELCOME TO OUR COMPANY
A SUSTAINABILITY,
INNOVATION AND SOCIAL IMPACT HUB
Cacao Oro de Nicaragua was founded in 2014, with the mission to establish large-scale sustainable cocoa plantations in Nicaragua.
Guided by the principles of Environmental, Social, and Governance (ESG), Cacao Oro actively collaborates with a diverse network of stakeholders, institutions, and development organizations.
SUSTAINABLE GROWTH
A CACAO HUB

The Company's fundamental strategy is built on developing professional, commercial scale, high yielding sustainable cocoa plantations in Nicaragua. Our operation is located in Nicaragua's Northern Caribbean Coast Autonomous Region.
Cacao Oro's status in the cocoa industry is evident through its contributions to innovation and technological advancements across the entire value chain. Supporting the development of resilient infrastructure, advocating for inclusive and sustainable industrialization, and fostering innovation, to address poverty eradication, inclusiveness, and productive capacity building through collaborative industrialization.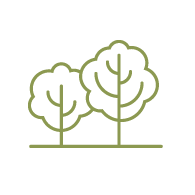 Environmentally sound cacao and coffee production.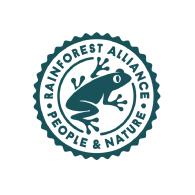 Rainforest Alliance sustainable certification.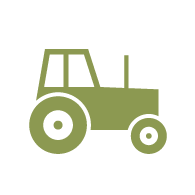 Best practices for cacao and coffee operation.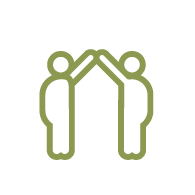 Health/education/training/improved living conditions.
SUSTAINABLE LARGE SCALE
COMMERCIAL SCALE
Cacao Oro's large 3500 hectare (single location) industrial scale cocoa operation is designed to generate significantly higher margins than small holders through higher crop yields, higher tree densities, use of better yielding and disease resistant varietals. The employment of farming best practices such as efficient fertilizer use, crop protection, and proper tree maintenance increases profitability along with the benefit of proper plant maintenance and sanitation training for disease avoidence.
Cacao Oro recently purchased an additional 64 hectares of land near the town of Las Brenas, that is approximately 1 kilometer from the main road leading to the east coast port of Puerta Cabezas. This new land has been partitioned with 14 hectares being developed as the site for our new 6795 square meter steel building and adjoining structures that will hold our custom fermentation and drying facilities.
A CULTURE OF EXCELLENCE
stewards of
the earth
At our core, we are stewards of the earth, committed to the restoration and reforestation of our land. Through meticulous efforts, we plant native, precious hardwood trees alongside exquisite fine-flavor cacao varietals and genetically advanced, rust-free Robusta coffee. This harmonious blend not only rejuvenates the soil but also enriches the biodiversity of our surroundings.
Our impact extends far beyond the boundaries of our farm. With a dedicated team of over 500 employees and the support of neighboring communities, we are shaping better lives. By reclaiming degraded landscapes, we not only restore the land but also nurture thriving communities, fostering a sustainable future for all.
FOSTERING A CULTURE OF EXCELLENCE
Cacao Oro's management team is fully-integrated with dedicated agronomists and environmental sustainability experts who have several decades of experience. Long-term leadership is in place, along with a talent promotion track to keep and encourage properly trained managers as we continue to grow our Central American operation.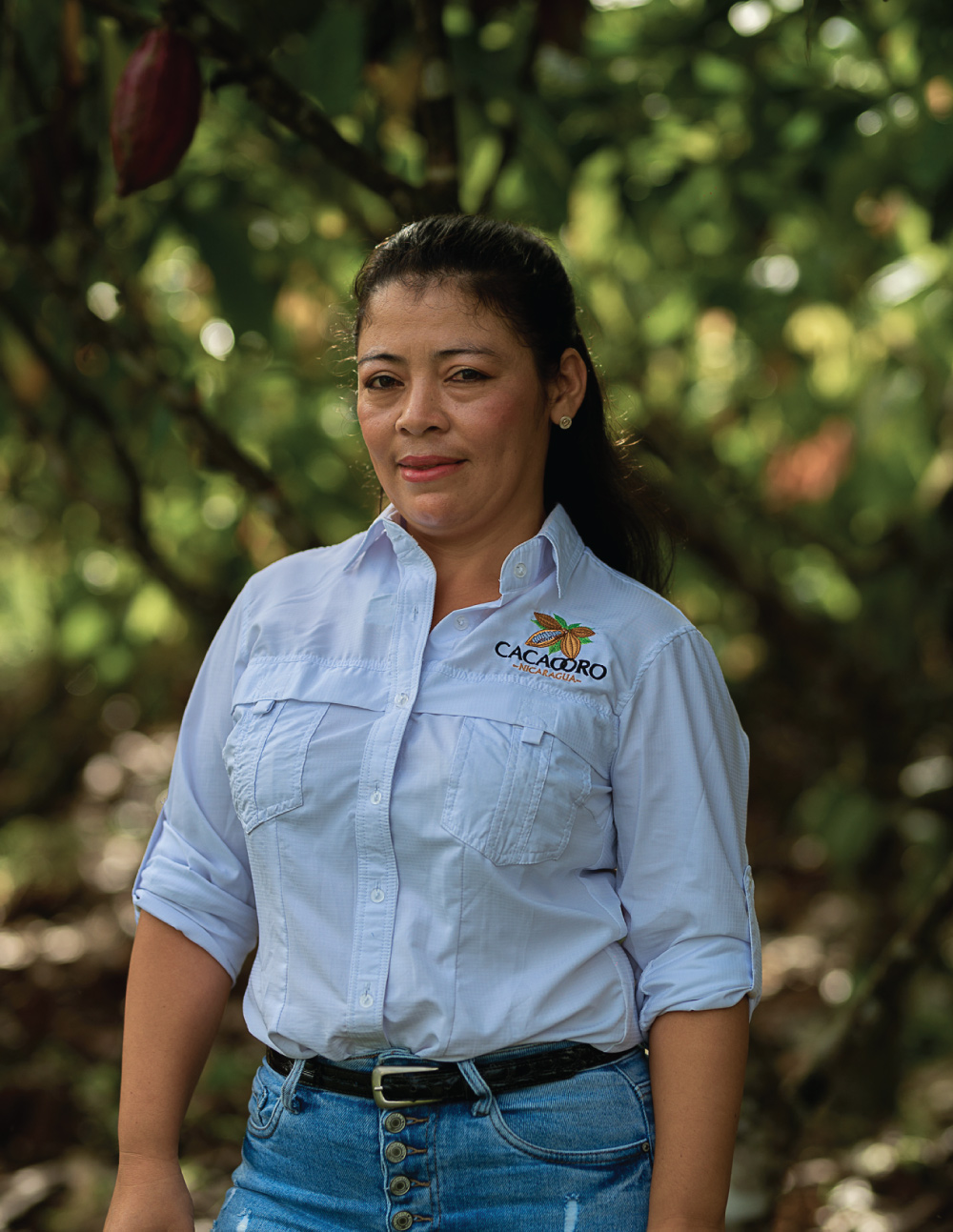 Dayana Morales
FIELD SUPERVISOR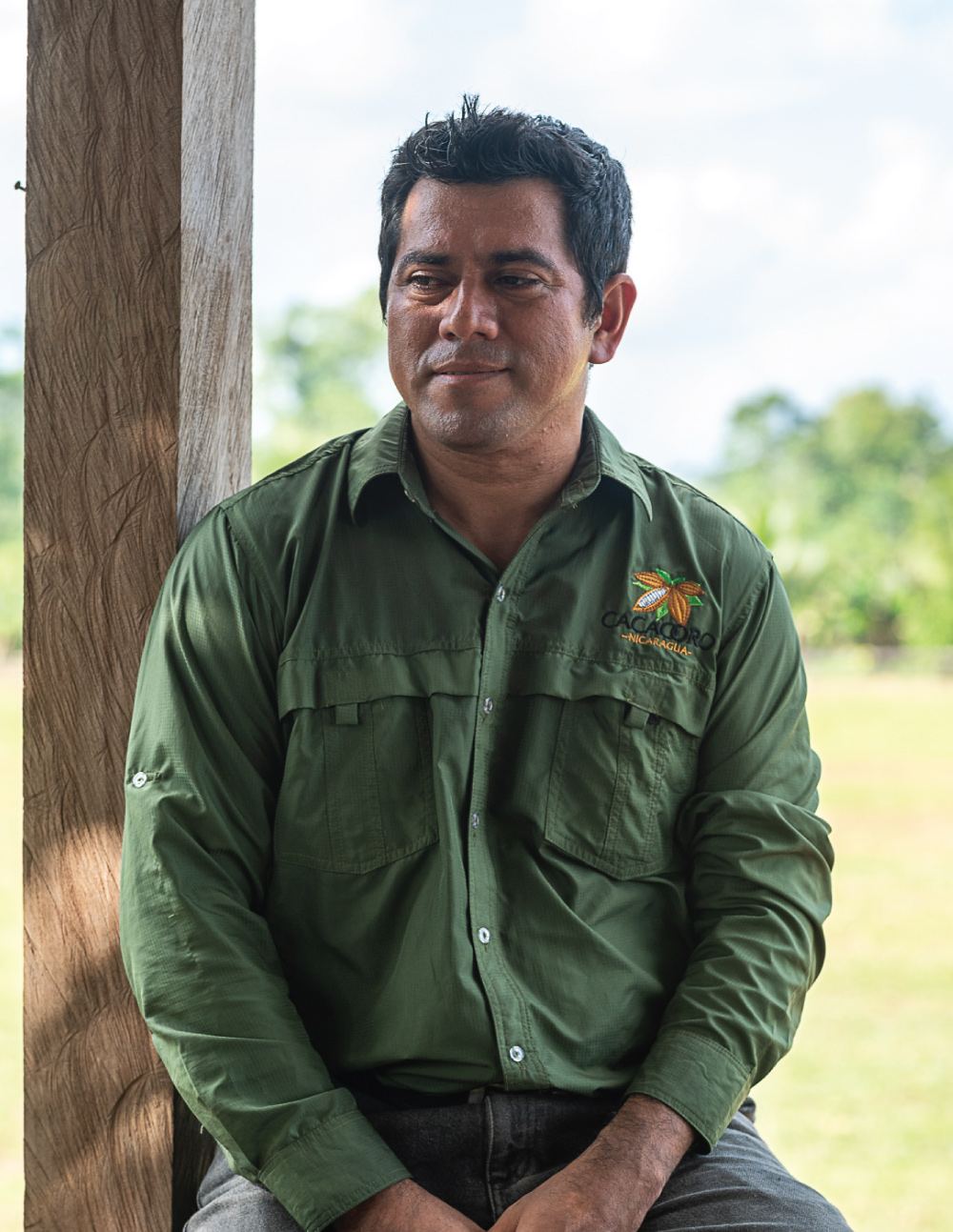 Saul Vivas
SUSTAINABILITY DIRECTOR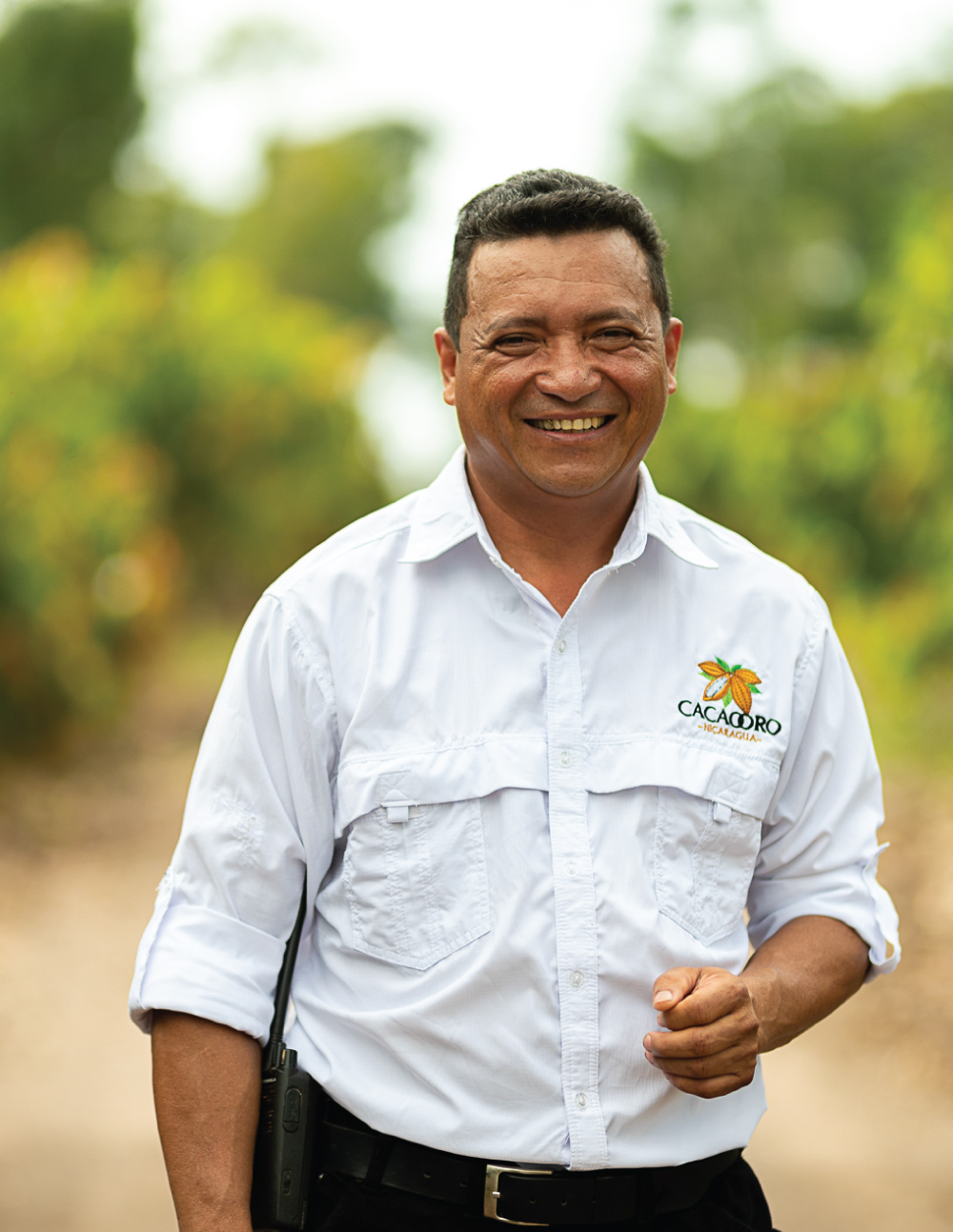 Leonel Rojas
General Manager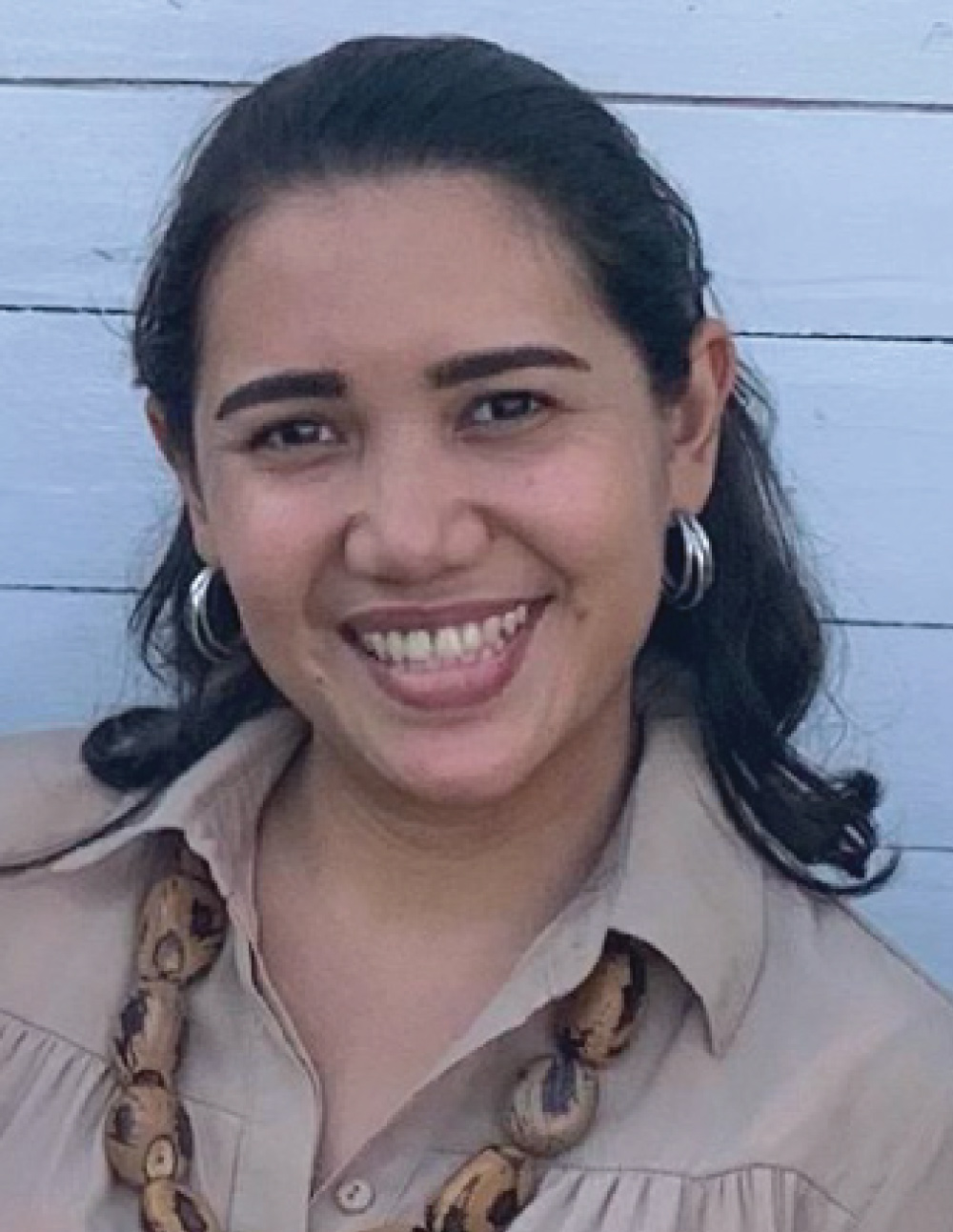 Alejandra Navas
ADMINISTRATIVE DIRECTOR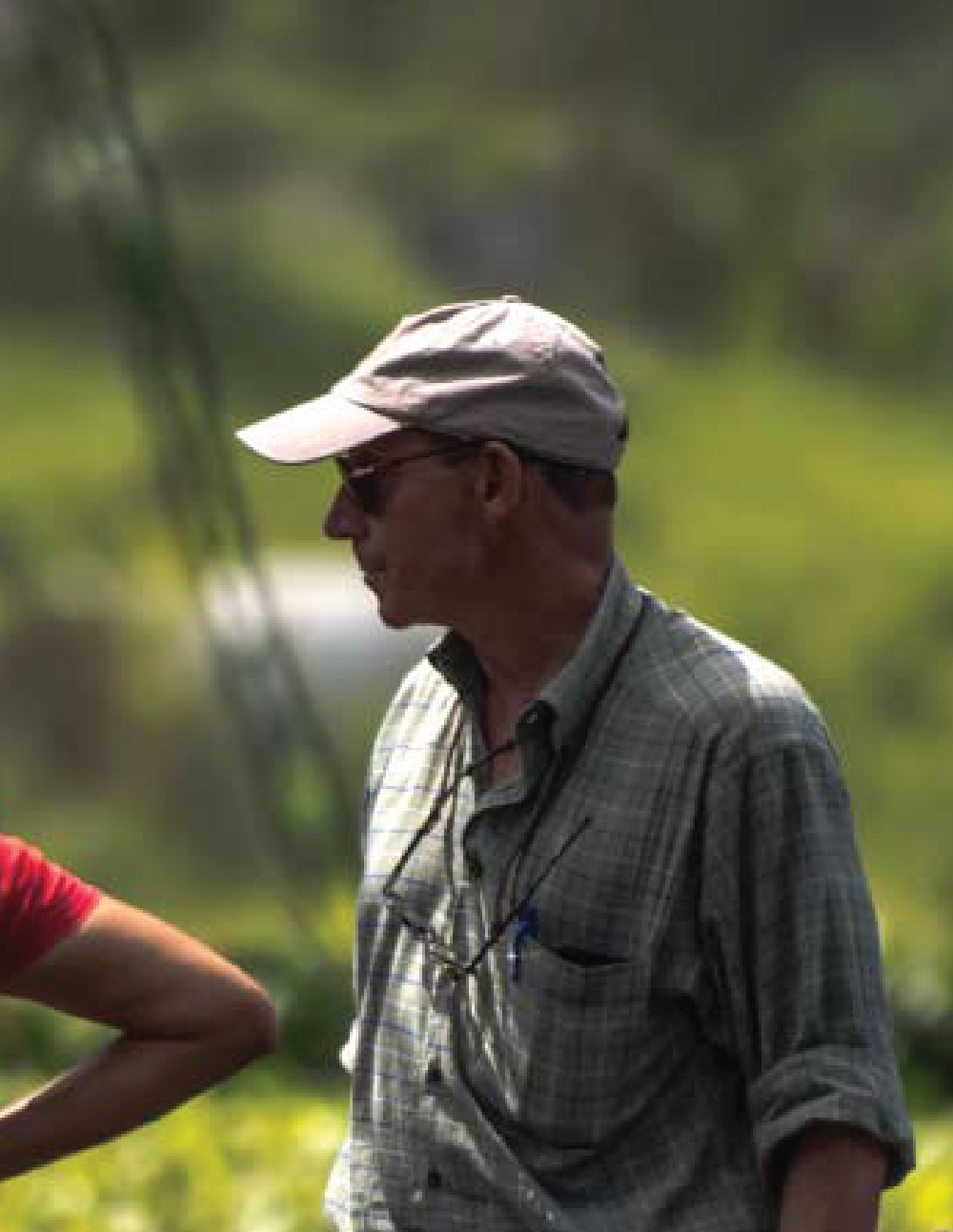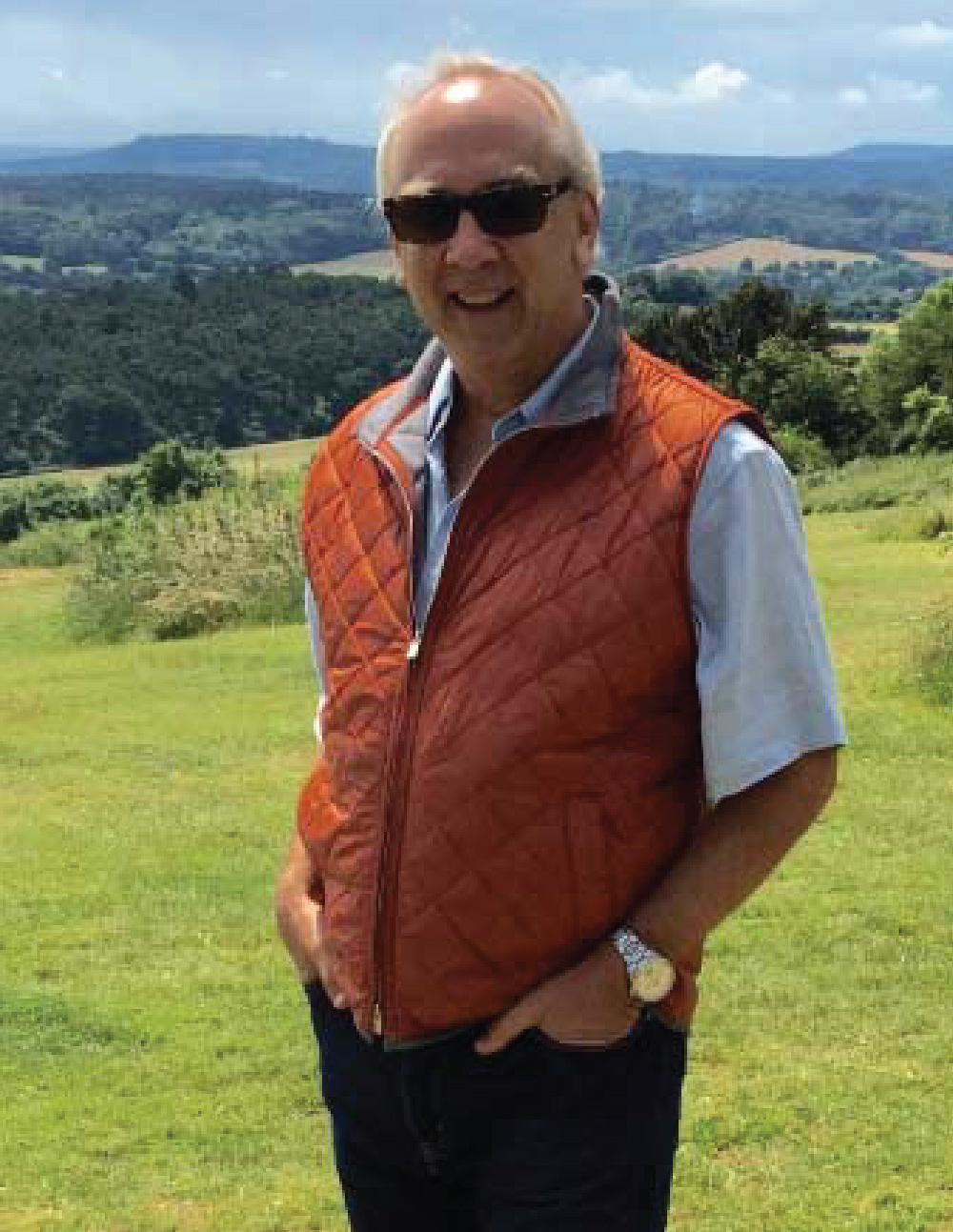 David Glossinger
VP MARKETING AND CORPORATE DEVELOPMENT
IDEAL FARMING CONDITIONS
NICARAGUA
Nicaragua's agricultural sector plays a significant role in the country's economy, contributing to 32% of its GDP and accounting for 54% of its exports. Key agricultural exports include coffee, beef, and sugar. Nicaragua boasts fertile volcanic soil, making it conducive for agriculture. The country benefits from abundant water resources, with an annual water availability of 35,000 cubic meters per capita, significantly higher than the Central American and Caribbean average. This, coupled with ideal soil and climate conditions, makes Nicaragua suitable for large-scale farming, reducing susceptibility to diseases.
In Nicaragua, we enjoy a tropical climate characterized by two distinct seasons: the dry season, which typically spans from December to May, and the rainy season, from June to December. At our state-of-the-art 6,795-square-meter processing center, strategically positioned just 1 kilometer north of Las Breñas along our private farm access road, we ensure easy access for the larger transport equipment needed to accommodate our growing production.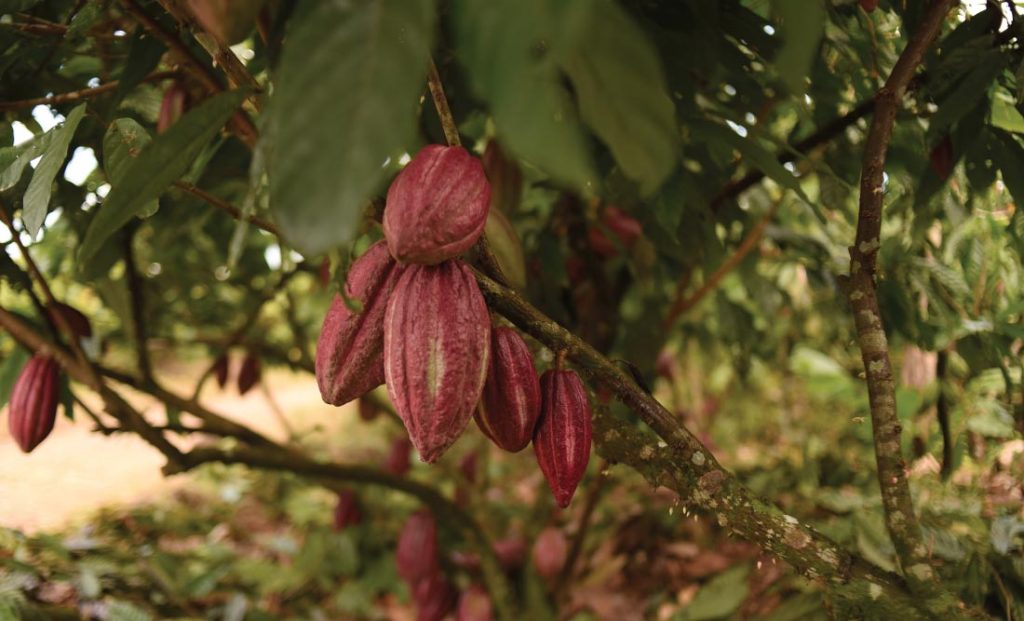 Nicaragua has some of the most fertile and largely volcanic soil in Central America. Additionally, Nicaragua is one of the most water rich countries in Latin America,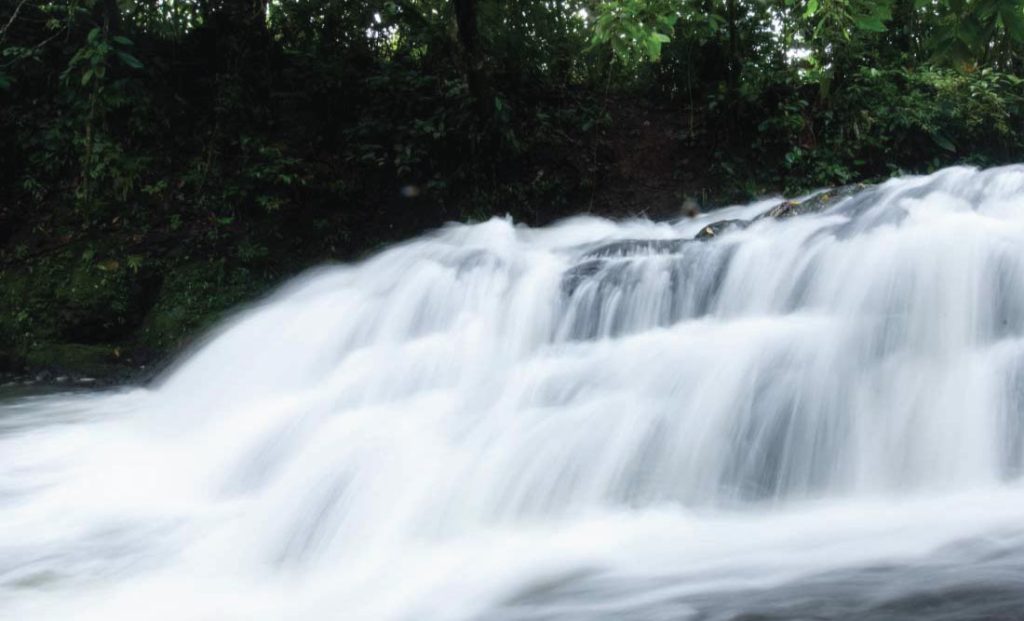 Nicaragua has a tropical climate, with two primary seasons; dry and rainy, with the dry running typically between December and May and the rainy season falling between June and December.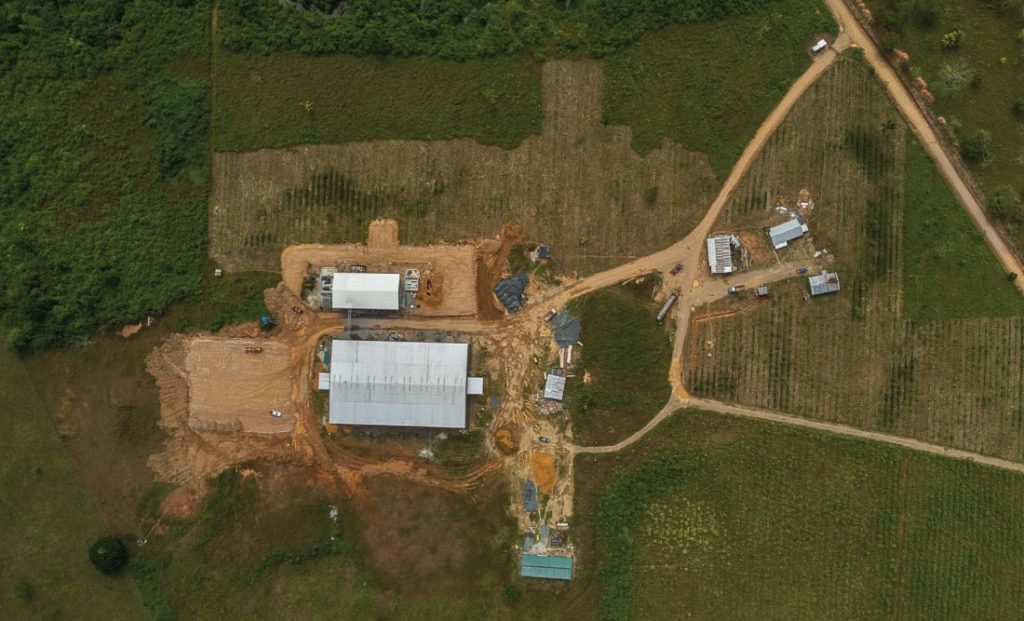 Cacao Oro's Rosita farm is located nine kilometers north of the town of Las Breñas which is situated directly on the main East/West highway 21B, 90 kilometers from the eastern port of Puerto Cabezas.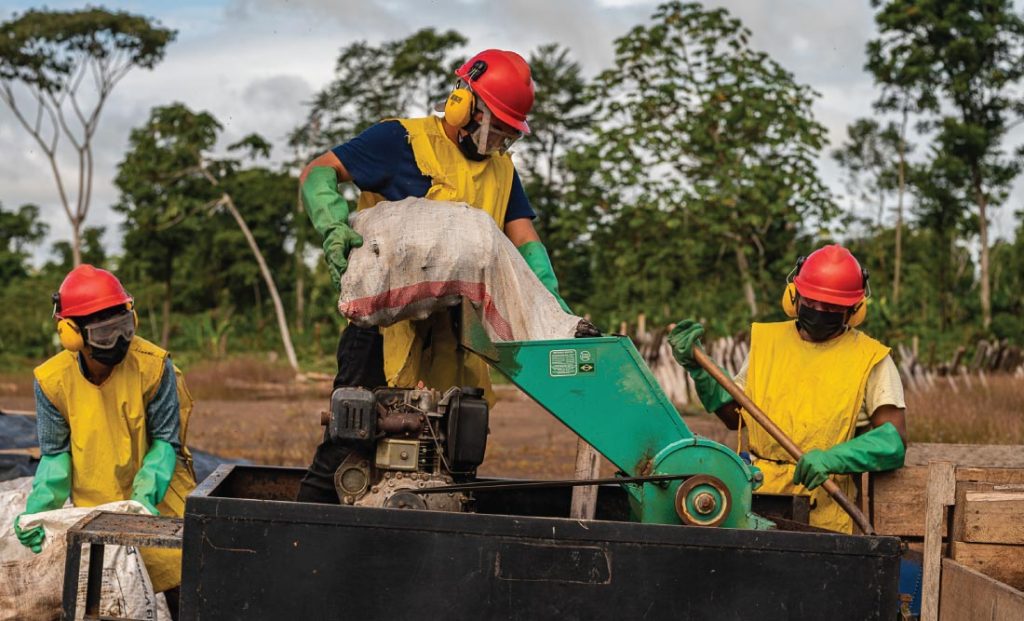 Nicaragua being a predominantly agrarian country, the labor supply and available skill sets provide a strong farming base to promote sustainable growth in the country.
CACAO ORO DE NICARAGUA
cacao you can feel,
not just taste.
Start a new journey with the most authentic blend of flavors, sustainability and social impact.
IN THE NEWS
Articles and news
from CACAO ORO